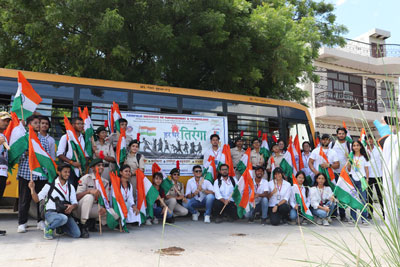 The Unnat Bharat Abhiyan (UBA), the flagship programme of the Ministry of Education, was founded to breathe life into the idea of attaining self-sufficient 'village republics'. Through optimum usage of local resources, Higher Education Institutions capabilities and environment friendly technologies, it aims to fulfill the requirement of food, clothing, health care, livelihood and education in rural areas. The UBA cell of FIMT, established in 2022, intends to enrich the five adopted villages through structured community outreaching. The five villages adopted under the programme are Daulatpur, Badusara, Raghupur, Jhatikara, and Salahpur, situated in South west district of Delhi.

1.  Daulatpur
2.  Badusara
3.  Raghupur
4.  Jhatikara
5.  Salahpur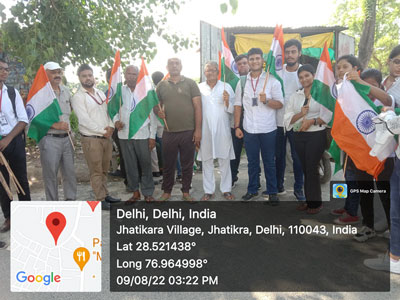 The Vision of Unnat Bharat Abhiyan Cell of Fairfield Institute of Management and Technology is to holistically develop of our adopted villages in terms of both Human Development and Material development.
To provide knowledge and feasible solutions in order to improve the livelihood in rural areas lies at the key consideration while implementing the vision of the Cell. The Cell also aims to work towards the developmental processes of village unity so as to enable village clusters to achieve sustainable development and better quality of life.
The flagship programme launched by the Ministry of HRD, now the Ministry of Education strives to identify developmental challenges and bid appropriate solutions for accelerating sustainable growth of the people of rural Delhi. In hindsight, it aims for a transformational change in rural development processes by leveraging knowledge institutions to help build the architecture of an Inclusive India. The UBA cell of Fairfield Institute of Management and Technology is fortunate enough to adopt five villages under the programme, namely: Badusara, Raghupur, Jhatikara, and Salahpur.
E-mail ID: fimtuba@gmail.com