The Fairfield Institute of Management and Technology (FIMT) is a NAAC accredited prestigious college in Delhi with an ambiance of representing the academic culture of the capital town of the largest democracy of the world and a vibrant emerging economy. Established by the Fairfield Group of Institutions, it is an 'A' Grade College approved by the Government of NCT of Delhi, affiliated to the prestigious Guru Gobind Singh Indraprastha University, which is the first university established by the Government of Delhi. FIMT is approved by the Bar Council of India and National Council for Teacher Education and other authenticating bodies. It is backed by a legacy of 46 years of shaping students career in the country in areas of Management, Commerce, Teachers' Education, Journalism,Information and Communication Technology, Humanities, and Law and Legal Studies. The institutional distinction includes social outreach, field studies and job orientation programmes in respective areas of study. It offers improvising add on and value addition courses, especially with health care and other significant activities in context in context.
FIMT is for students who approach learning as a way of life, and who are open to the world and to the transformative role of higher education. We provide a supportive community where students and faculty interact together in the learning process.The unique learning environment at FIMT is built upon the bringing together of a personalized, student-centric community, within an open environment that embraces a rich diversity of individuals, ideas and approaches.FIMT is recognized for its quality in teaching and learning which counts it among the BEST affiliated colleges of GGSIP University. In addition, the programs are recognized by the most prestigious associations in their respective fields.
With a humanistic approach, entrepreneurial spirit, innovative vision, and focus on academic rigor, FIMT is committed to educating professionals and experts who will make a difference in our society. Our practice-based approach towards learning starts in the classroom help students to become international professionals.
NAAC Accreditation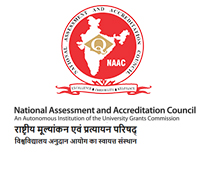 FIMT has been awarded the prestigious grade by the National Assessment and Accreditation Council (NAAC) which is maintaining top standards in delivering and disseminating quality education to its students.
Recognition & Affiliation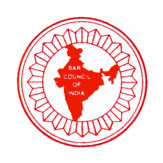 Bar Council of India (BCI)
All programs of Law at FIMT are approved by Bar Council of India (BCI), body established under the Advocates Act 1961 that regulates the legal practice and legal education in India. It prescribes standards of professional conduct, etiquettes and exercises disciplinary jurisdiction over the bar. It also sets standards for legal education and grants recognition to Universities whose degree in law will serve as a qualification for students to enroll themselves as advocates upon graduation.
FIMT is affiliated college of Guru Gobind Singh Indraprastha University (GGSIPU) is first University established in 1998 by Govt. of NCT of Delhi under the provisions of Guru Gobind Singh Indraprastha University Act, 1998 read with its Amendment in 1999 The University is recognized by University Grants Commission (UGC), India under section 12B of UGC Act.
National Council for Teacher Education (NCTE)
All the programs of education and physical education at FIMT College are approved by NCTE. The National Council for Teacher Education, in its previous status since 1973, was an advisory body for the Central and State Governments on all matters pertaining to teacher education, with its Secretariat in the Department of Teacher Education of the National Council of Educational Research and Training (NCERT).